SYNCING.NET roles enable the Administrator to manage the different rights (Administrator, SuperUser, User und Guest) of all members of an Outlook-Group or Sync Folder by assigning a role which gives the members certain permissions.
All permissions at glance: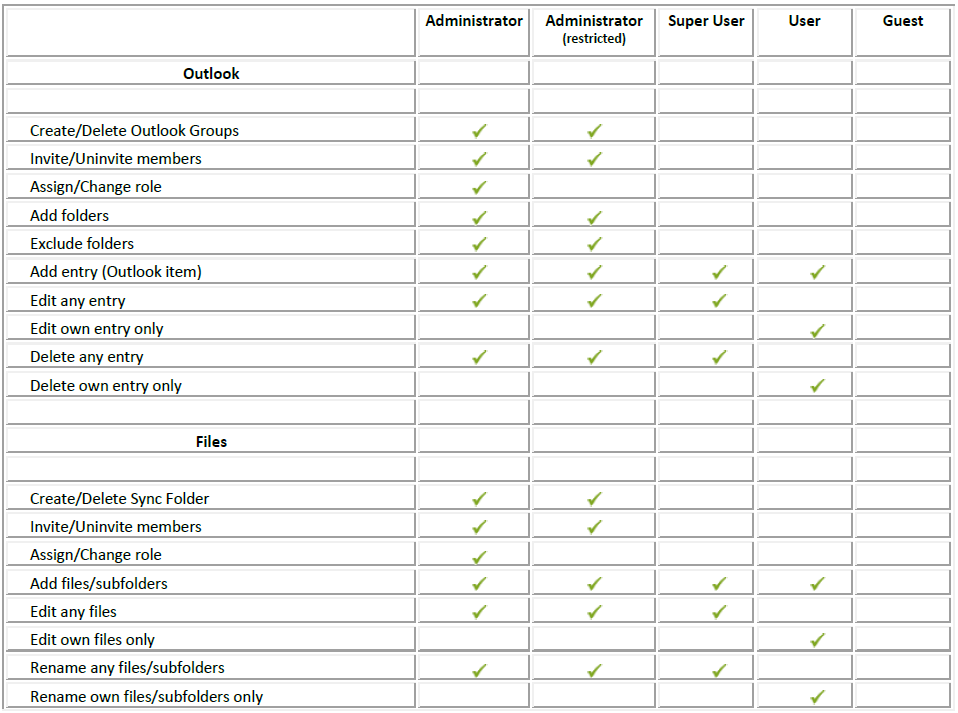 The Administrator (restricted) role is nearly the same as the Administrator's role. The only difference is that restricted administrators cannot change other roles.

For all members in the same user account is it not possible to assign roles, hence they all have the administrative role restricted if they are not using the Manager Edition.